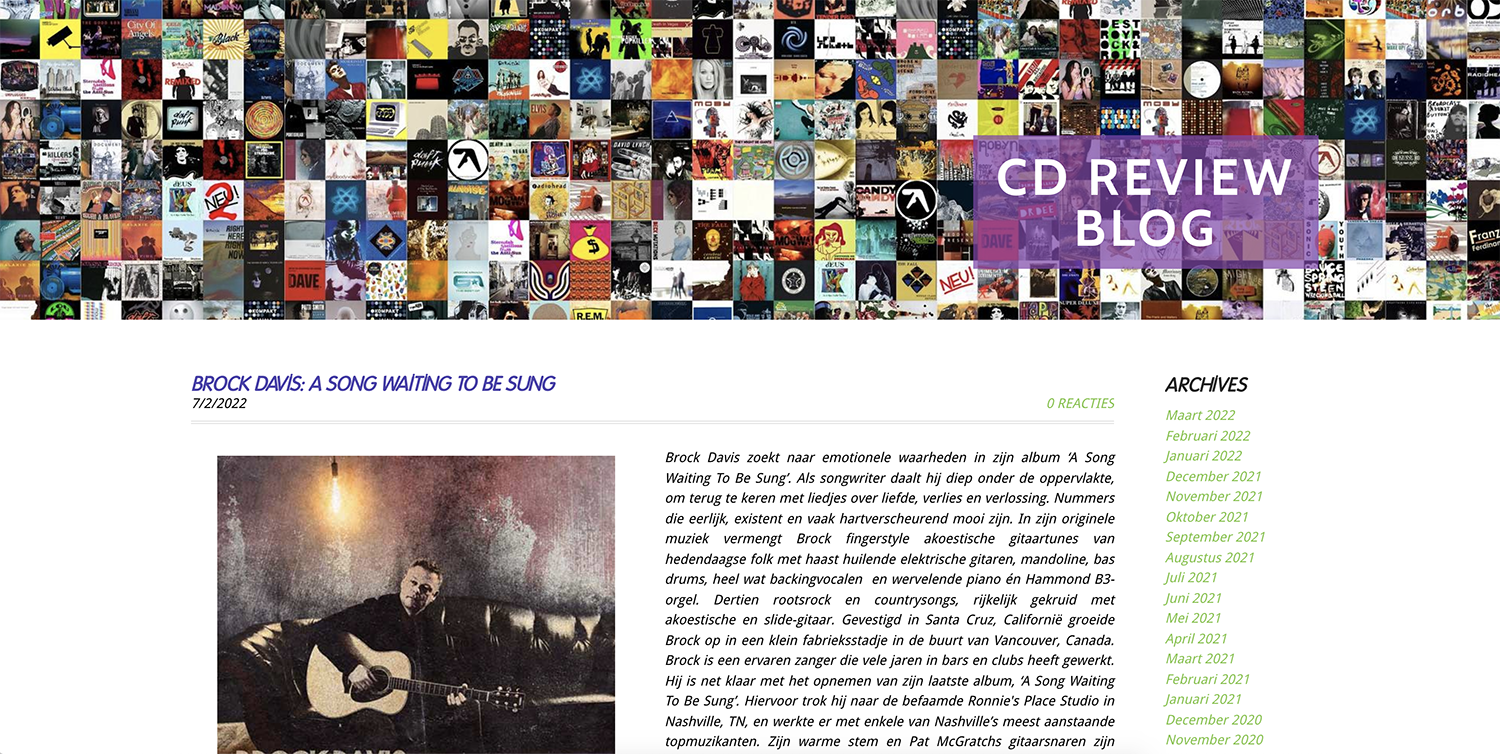 New Release From Brock Davis (translated from original Dutch)
Brock Davis searches for emotional truths in his album 'A Song Waiting To Be Sung'. As a songwriter, he descends deep below the surface, to return with songs about love, loss and redemption. Songs that are honest, real and often heartbreakingly beautiful. In his original music, Brock mixes fingerstyle acoustic guitar tunes from contemporary folk with almost howling electric guitars, mandolin, bass drums, a lot of backing vocals, piano and swirling Hammond B3 organ. Thirteen roots rock and country songs, richly spiced up with acoustic and slide guitar.
Based in Santa Cruz, California, Brock grew up in a small mill town near Vancouver, Canada. Brock is an accomplished singer who has worked in bars and clubs for many years. He has just finished recording his latest album, 'A Song Waiting To Be Sung'. To do this, he traveled to the acclaimed Ronnie's Place Studio in Nashville, TN, and worked with some of Nashville's most up-and-coming musicians. His warm voice and Pat McGrath's guitar strings are heavenly. Expect thirteen beautiful country roots songs. Good looking! 
- Philip Verhaege 
4 out of 5 stars