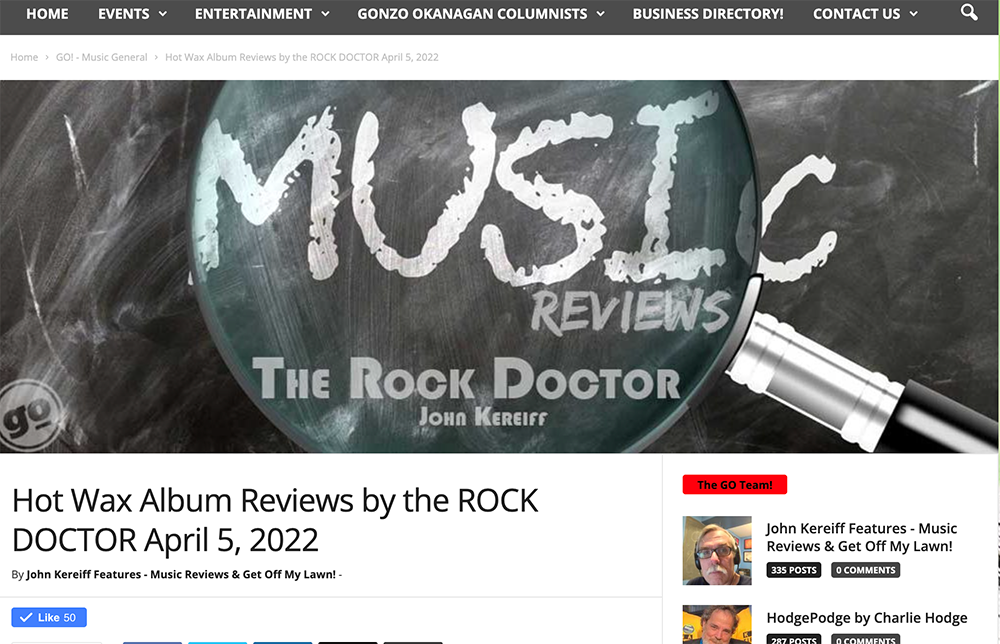 A SONG WAITING TO BE SUNG Brock Davis (Raintown Records) ***** 
Here's the latest from Brock Davis. A Song Waiting To Be Sung is shocking for the emotional truth you'll find in the tunes, a supple blend of folk and country sounds. He says that seeing Bruce Springsteen & The E Street Band on TV when he was 15 was his 'Beatles on Ed Sullivan moment'- makes sense. This disc is haunting and gorgeous. 
Davis does not wrap things up in a pretty bow neatly finished with happy endings; he confronts childhood trauma, the death of an unsustainable marriage, even the years he stepped away from his love (music) to run a Silicon Valley start-up. A Song Waiting To Be Sung takes us from the darkness into the light of second chances, love, and forgiveness. "Out of the ashes comes rebirth, and out of pain and loss- against all odds- comes love" Brock says. "I repressed so much, and I didn't really start addressing any of it until I pretty much had a breakdown. The way out was to go back and connect the thing that had always given me the most joy- music. These songs were waiting inside me all this time." Having had many dark nights of the soul myself, I can relate. 
The 13 tracks on A Song Waiting To Be Sung address some serious emotional themes without clubbing you over the head. I Choose Love, the opening cut, is about detaching from divorce with kindness. All Free was written during the Black Lives Matter protests in the summer of 2020, and one line in the chorus goes, If we're not all free/ we're not free at all. Bullets and Blood is the true story of a 30 year love story between a gay male couple in the south and experiencing their kitchen door being shot up in an attempt to run them out of town. Even a dark story like that carries the promise of hope. 
Song Waiting To Be Sung is also a great sounding record. It was recorded and mixed in Nashville by Grammy Award-winning engineer Zach Allen (Keb' Mo, Christone "Kingfish" Ingram) and produced by Brock. The band is a who's who of Nashville A-listers whose credits include working with Keb' Mo, Taj Mahal, Blake Shelton, Carrie Underwood, Luke Bryan, Alan Jackson and Michael McDonald. "I can't imagine working with a better band" Brock enthuses. "In one long, very creative day, we laid down all the tracks for the entire record." 
This disc often feels 'country', but there's a lot more going here than whiskey, your mama and pick-up trucks. A combination of intelligent, deeply personal, emotionally honest songs and a warm, inviting voice along with frankly superior musicianship make A Song Waiting To Be Sung a must-have. This is quite excellent. www.brockdavismusic.com 
HOT TRACKS: All Free, I Choose Love, Bullets and Blood
- John Kereiff