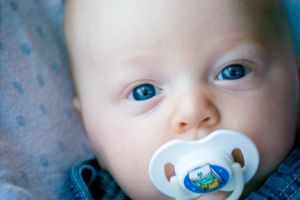 (Listen to "A Song Waiting To Be Sung")
Jan 22, 2006 was a stormy, blustery night in Vancouver, Canada. I remember it vividly, as it was the night my son, Keith, was born. The rain was bucketing down and the night couldn't have been blacker as we made our way to the hospital at 2 AM. 
As a first-time father, I was so overjoyed and transformed by the arrival of this beautiful baby boy that over the next week, I wrote "A Song Waiting To Be Sung" to try and capture some of that magical feeling of love and connection.
Then I blinked and 15 years had gone by.  
For many years I had been focused on playing music and writing songs. But now, with a new baby, family and other things in life took center stage. "Just for now", I thought to myself. But this song stuck with me, kept resurfacing, demanding my attention, wanting to be sung. And thus it became one of the catalysts that eventually brought me back to songwriting a decade later. 
Now, over the past couple of years, I've written a lot of new songs. Some of which I love so much I wanted to record them so I could share them with the world. A selection of them make up the rest of the tracks on the new album. But it was "A Song Waiting To Be Sung" that provided the original impetus and so I decided it would only be appropriate to use that as the album title as well.
The song is structured as Verse, Verse, Verse, Verse, with a repeated refrain line at the end of every verse: "You're a song that's waiting to be sung". That's a traditional form used a lot in folk music and one that Bob Dylan used so often in his songs like "Tangled Up in Blue", "A Simple Twist of Fate", and "Don't Think Twice, It's Alright". I always wanted to write a song using that form, and it seemed appropriate for this song, with its somewhat artsy lyrics.
We recorded it in Ocean Way studio in Nashville. The musicians were Evan Hutchings (drums), Brian Allen (bass), Pat McGrath (acoustic guitar), Justin Ostrander (electric guitar), Russ Pahl (pedal steel), Dane Bryant (piano and B3), Matt Dame (background vocals) with Zach Allen engineering and producing.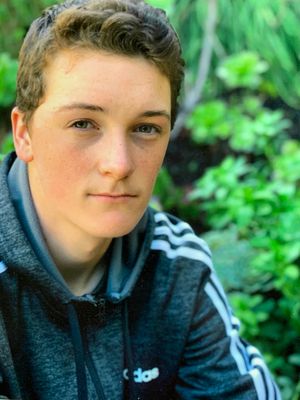 This is a song of love. It has been waiting for 15 years to be sung, and after all that time, I'm so happy to finally share it with you all. 
(To the right is a picture of Keith today. At the top, is a picture of what he looked like at a few weeks old when this song was written.)
A Song Waiting To Be Sung
You're an empty canvas ready for the paint 
A breath away from what is and what ain't 
And we wait, through the longest night for you to come 
Take the stage, and turn up the lights, the first act's begun 
A perfect creation 
You're a song that's waiting to be sung 
The cry of life is a holy cry of pain 
Beauty born from a deep and endless ache 
We never leave our searching for the place where we came from 
I finally see the reason for everything I've done 
A wondrous undertaking 
You're a song that's waiting to be sung 
The dawn is breaking, I'm the world's most lucky man 
I've heard the secret and now I understand 
I watch you breathe, your quiet dreaming of happy days to come 
I wanna be a better man than I've become 
A lesson in the making 
You're a song that's waiting to be sung 
These old hands have played a song or two 
I look at yours and wonder what they'll do 
My simple dream is lying in my arms – a tiny son 
The bigger scheme enfolds us in the mystery that has come 
A circle culminating 
You're a song that's waiting to be sung