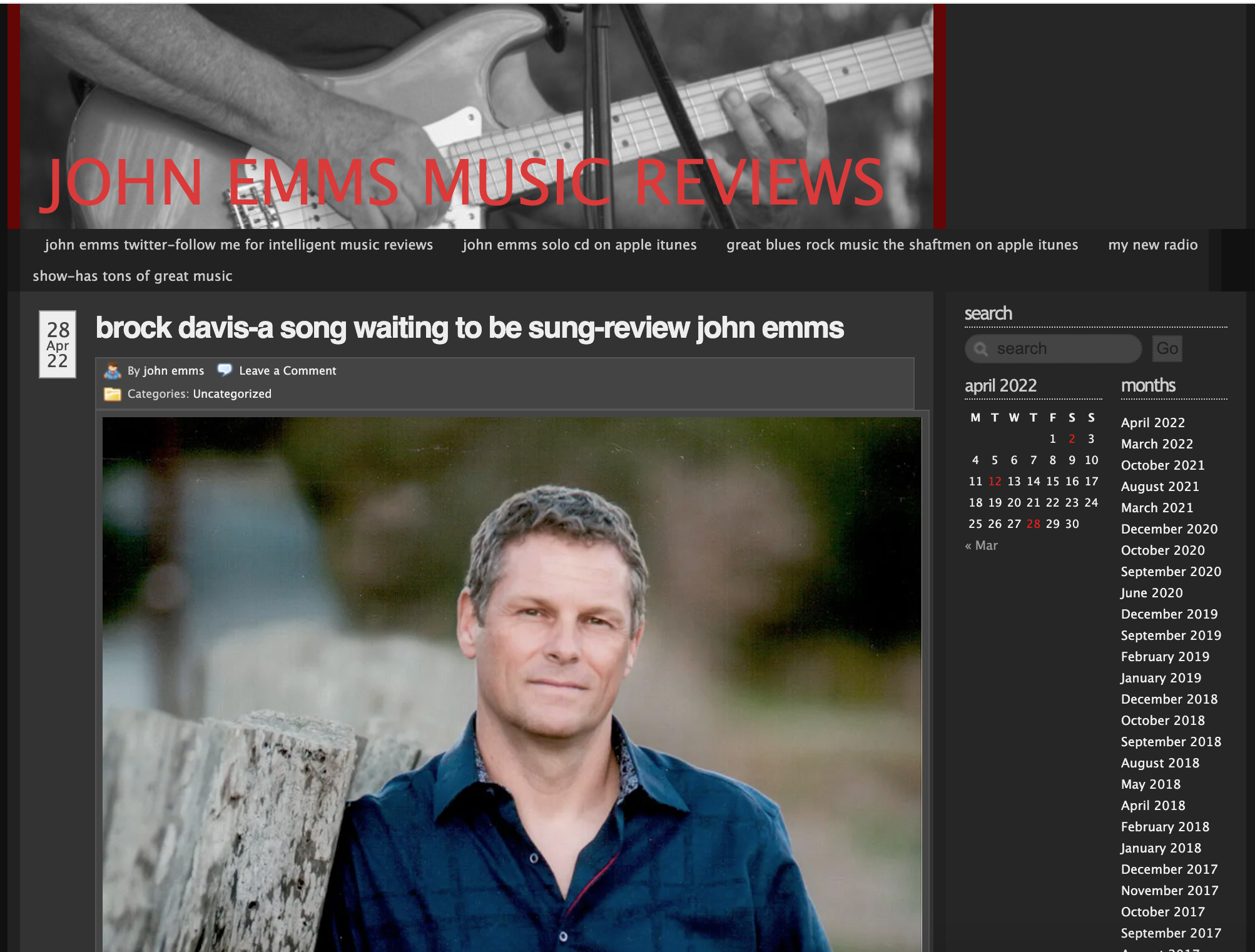 This is a hell of a good album made with Nashville's top session players. 
Can't Get Close Enough To You with the huge wash of Michael B Hicks organic Hammond B3 and the gorgeous title track are superb. 
Davis' vocals are solid and inspiring on the ballads Your One and Only Life and the gorgeous acoustic Second Time Around. 
However I could not find any videos of Davis playing live on YouTube and that is very strange. 
There are a few regular videos made a few years back but that's it 
If you're going to go out with a big sounding album as this is there should be some live stuff up there. 
Other standouts include I Don't Want To Be That Guy and the excellent Bullets and Blood. 
Let's see some of these songs and Brock live. 
- John Emms
(John Emms is a veteran music journalist, Juno Awards Judge, musician with Canada's Blues Rockers, The Shaftmen and former radio and tv host, as well as a Post Media free lance columnist)